Well, the ground is hardened and the trails are little dusty out there- in the distance, you can see wide-eyed freshman descending on the campus.
It must be the beginning of school here at Reed again. The 2012 summer canyon crew has officially left their mark on the soils deep within. New benches were created in the eastern portion of the canyon-giving visitors close look at the first set of springs emerging from the aquifers below.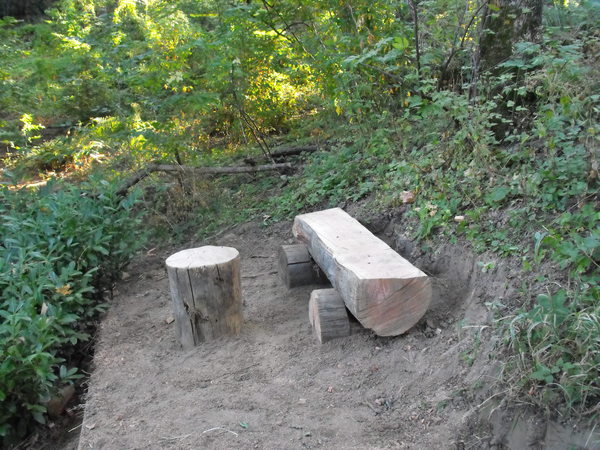 This summer we can look back and raise our water bottles to the great loss of invasive vegetation- without them we wouldn't be here today- and in their absence we toast our achievements. For your safety, sections of trails have been repaired and widened and now await your next visit- providing safe access and sure footing no matter what time of day.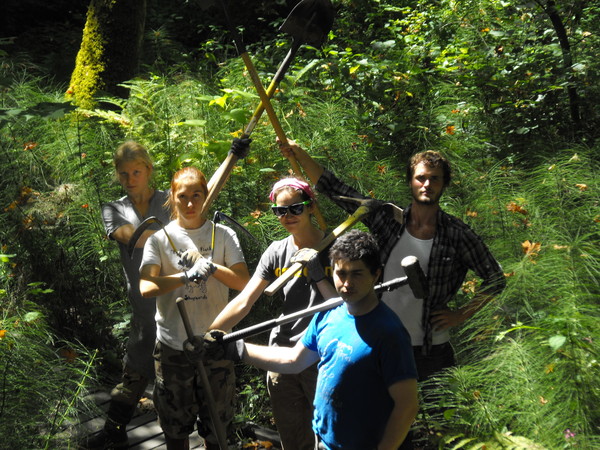 In addition to the daily rigors of weeding the canyon- we successfully finished stabilizing the section of the creek under the theater building. Frequent streamside and water access though out the years had pushed that section of the canyon into a degraded state- and the ever widening portion of creek edge not only impacted the spawning grounds downstream, but led to a widening of the creek- resulting in a shallow riffle with no stream bottom complexity.
This summer the canyon has been rewarded with its patience at the hands of the Canyon Crew. Their persistence for protection has freed the indigenous natives from the smothering effects of Wild Clematis (Clematis vitalba) and the ever-sneaky morning glory (Calystegia sepium). Next time you walk the trails you will see the results of their hard work and see first-hand why so eagerly they give their blood, sweat, and tears (of joy) to the Reed Canyon. Even in these past few months we have seen and documented an increase in native wildlife attracted to the canyon's developing food and habitat communities. To be a witness of the intertwine- and see the results of your work almost immediately- is sometimes all the thanks one needs. We could see birds in the distance flocking to the newly uncovered patches of snow and thimble berries just uncovered. A quick rest for some and a meal accompanied by the sounds of Crystal Springs Creek flowing in the background.
Thank you Canyon Crew for all your hard work- your work may not always be easy to see- but as we continue to succeed year after year at these little tasks laid before you, we can see the big picture. This summer the canyon continued it's transformation towards becoming an elite self-sustaining ecosystem at the center of an elite institution.