Last week was an excellent one for the many cooks in the summer housing kitchens. On Tuesday, Cristobal and I made some delicious (and experimental) dishes. And on Wednesday… well, I'll let you see for yourselves!
First up, Alyssa made a staple, her own baked vegetable dish that she cooks fairly frequently. When you work all day in an organic chemistry lab, proper nutrition is vital, and this dish does the job. Just look at all that color!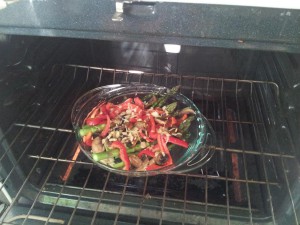 Wow!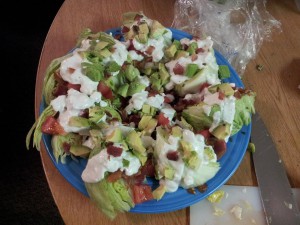 Connor made a fancy salad with lettuce, tomato, bacon, and avocado. He also whipped up homemade salad dressing out of just Greek yogurt, bleu cheese, and water!
Since we all cook for ourselves just about every day, you can bet there will be even more gorgeous pictures of what we've made. Maybe we'll start our own reality show!