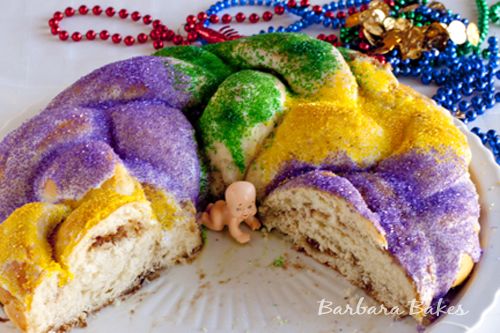 Next Tuesday, Feb 9th, join the Sub-Free dorm as they celebrate Mardi Gras. Yep. 8:30PM. Be there.
(As told by Marin Sklan, House Advisor)
I can't help but wonder if there is something comically ironic on this, the eve of SubFree's third annual Mardi Gras celebration. Somehow, a holiday infamous for its alcohol consumption has become tradition in a dorm that is known for quite the opposite. Instead of flashing and drinking, our celebration features an educational discussion*, king cake, plastic babies**, and zydeco renditions of 18th century Baroque music. Colorful beads are the standard dress code, though more theatrical residents often pile on plastic glasses, hats, and the occasional cape. Naturally, things become a bit chaotic (think plastic babies in our air vents), and beads seem to proliferate when no one is looking. But despite the saturated green, gold, and purple ribbons, there is something wonderfully coherent about a celebration that exchanges drinking culture for community norms. Feel free to pop by on Tuesday, February 9th around 8:30, for what is certain to be a colorful hot mess.
*That goes something along the lines of "In the beginning there was no Mardi Gras, only alcohol. Then Jesus happened, Europe invaded America, the French did stuff and Mardi Gras was born."
**They are hidden in said King Cake, and are meant to represent baby Jesus. Whoever receives the slice with the baby must buy the next cake. Or so I have been led to believe.