Only 90 minutes from the mainland lies Puerto Rico, a U.S. territory.  Among the oldest of the world's colonies, it is a place where the best of two cultures coexist.  But beyond the renowned beaches, isolated and almost forgotten in the central west mountains of the island, is "coffee country."  Dating back more than 275 years is an area that once formed the island's economic riches and produced a coffee that was prized the world over.  With the world's renewed interest in quality coffee and supporting sustainably harvested production, the region is poised for a renaissance.
But coffee is not the area's only asset—rich biodiversity, scenic vistas, and a vibrant extant culture complement an outstanding concentration of historic coffee haciendas (more than 300 of them).  And working effectively to showcase and protect the area and the economy is Cafiesencia, a local NGO.  Cafiesencia has been working for several years on developing this special product.  A few years ago, the organization hosted and was positively reviewed by Dr. Jane Goodall.*
Reed College alumni and friends have a rare opportunity, October 20-26, 2013 (please note new dates!) to experience Puerto Rico, the coffee country, and its other riches in a way few visitors ever get to. Explore this Caribbean island and learn all about coffee and how it is produced, from picking and production to roasting and enjoying.  We will learn about the economics at play, but also the biological, cultural, heritage, and political forces that blend to create a rich experience for examination and learning.  View the latest itinerary: Puerto Rico itinerary_8.13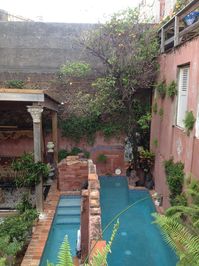 Program features:
•Learn from local experts who are working to protect a vanishing ecosystem and lifestyle.
•Enjoy delicious meals carefully prepared by island residents especially for this travel group.
•Discuss with local residents the distinctive aspects of Puerto Rican heritage along with the unique challenges of being a U.S. territory.
•Stay in a historic coffee hacienda, or cottage by a lake, as well as an elegant and fascinating historic inn in Old San Juan.
•Fill your senses with the sounds of birds, the smells of the beach and mountain air, and the tastes of the local fruits.
Group leaders:
Mike Teskey, Reed's director of alumni & parents relations since 2001, has leveraged his expertise and connections as a founding member of the National Trust for Historic Preservation's Heritage Tourism Program to provide Reedies and friends a chance to experience travel destinations in a way that few ever can.
Lisette Fas, founder and executive director of Cafiesencia.  With a rich background in both the travel industry and in the economics of Puerto Rican agriculture, Fas is dedicated to structuring a travel experience for Reed alumni and friends in a way that enlightens both the visitors and the local community.
Inquiries and correspondence to Mike Teskey at teskeym@reed.edu or 503/777-7593.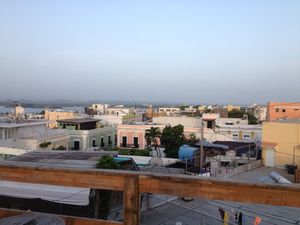 Overview:
Participants should be comfortable in both urban and rural settings.  The program involves moderate walking, including optional hiking.  The coffee region is steep and hilly, but we will offer opportunities for enjoying the area with only moderate exertion.  Not all areas are handicapped accessible.  The lodging will be in either hotels or historic coffee haciendas with modern accommodations.
*From Jane Goodall:
"During my visit to Puerto Rico in November last year, I had the chance to meet Cafiesencia and witness their commitment to improving the standard of living of the coffee-belt communities. Their ability to engage young people, coffee farmers, adults, seniors, and people from all walks of life could only come from an intense and profound conviction that life is a celebration of our existence, and what makes it possible—planet and spirit—should be cherished, nurtured, and protected.
We are very pleased that Cafiesencia has worked hand in hand with Jane Goodall's Roots & Shoots program in Puerto Rico since the beginning. Cafiesencia have been good partners for Roots & Shoots and have helped us disseminate information about the program and its resources. We look forward to expanding our joint projects throughout the coffee belt and beyond."