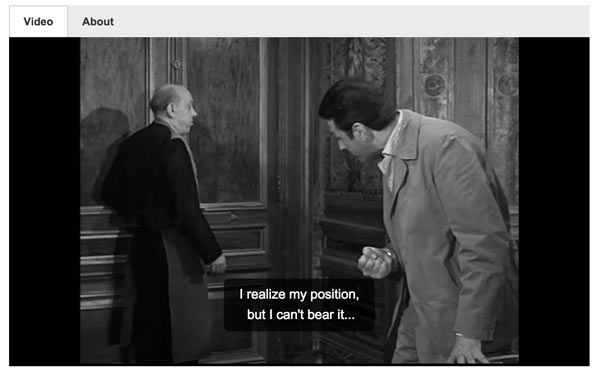 The Ensemble media server has the ability to annotate or caption media, such as audio or video. This can be helpful in a number of ways.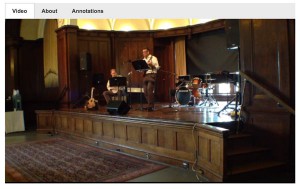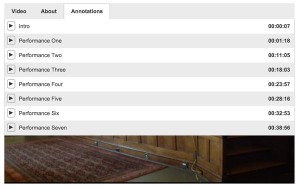 Add chapters to media, or highlight particular sections to make it easier to highlight specific time in media.
Caption foreign language videos, to help viewers that are learning the language and need help with interpreting what is being said. Captions can be toggled on or off, in case a viewer doesn't want to see them.
Make videos accessible to those who are hearing-impaired.
Focus on the lyrical content of the song.
---
Captioning in Ensemble
---
Annotating in Ensemble
---
Email remote-teaching@reed.edu for assistance in accessing our media server and getting started with annotating or captioning your media projects.