Quizzes are a good feature to consider while producing video for your students.
Actively engage students with the content, rather than having a passive viewing experience.
Check that students are understanding the a concept before moving forward with another task.
Here's an example of a quiz for a foreign language; a student is prompted to respond to their understanding of a foreign language as the movie plays back:
To create quizzes in Ensemble:
Go to ensemble.reed.edu and log in.
Navigate to your media library (if you haven't already).
The quizzes tab can be found under Administration > Library, on the left hand side of the window.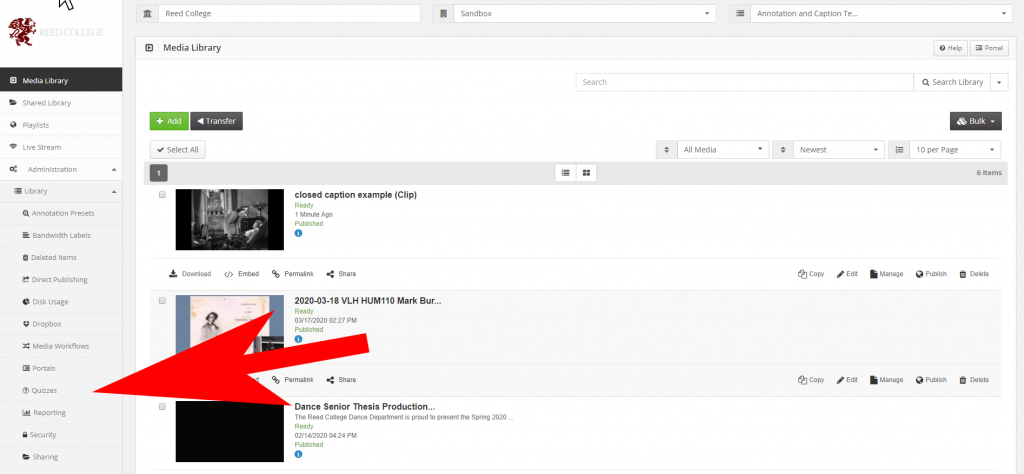 Selecting this tab will bring you to the quizzes library; select the Add button to create a new quiz.

On the quiz creation window, a title must be chosen and a clip assigned to the quiz. Multiple options for the quiz can be selected here as well, including allowing retakes and shuffling the answers.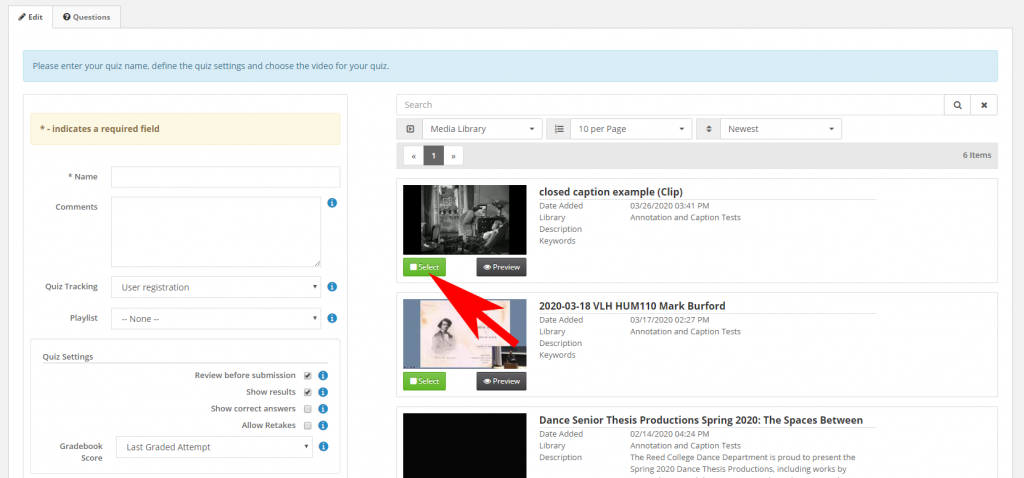 After the clip is selected, it will appear larger on the right half of the window.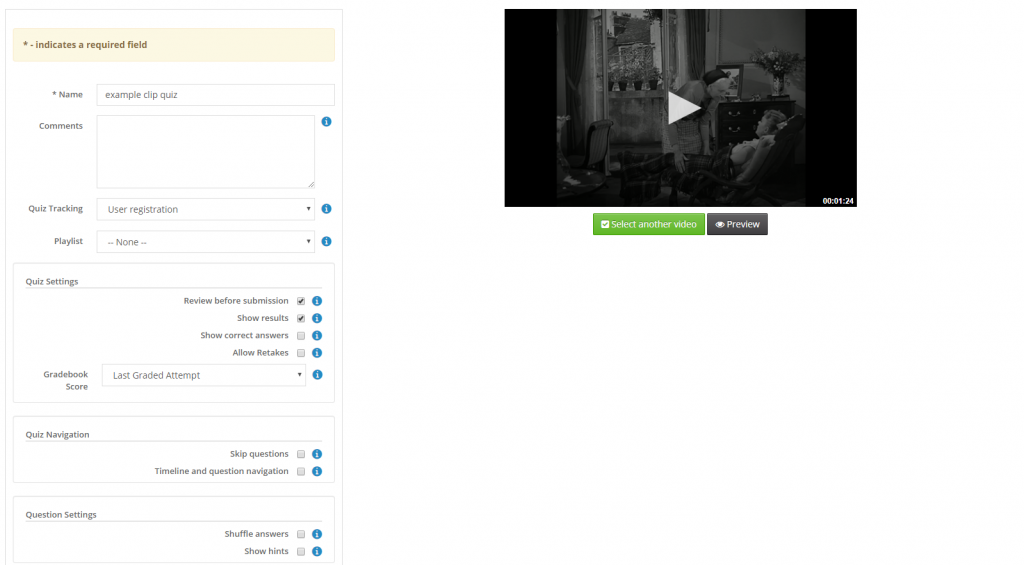 Select the Add Questions button to start adding questions.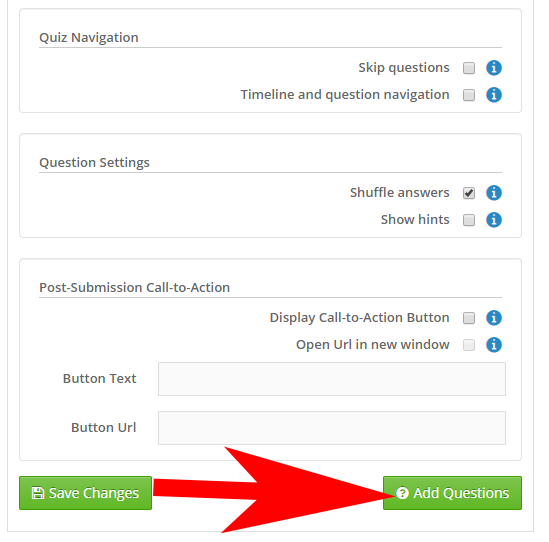 To add questions, find the correct time in the video by using the embedded media player, and enter in the details for the question associated with that time on the right. When you have filled out the questions and answers, and chosen a correct anser, the question can be added by selecting the Add button.
Multiple choice, true-false, and multiple selection type questions can be created by selecting the type with the drop down box at the top of the window.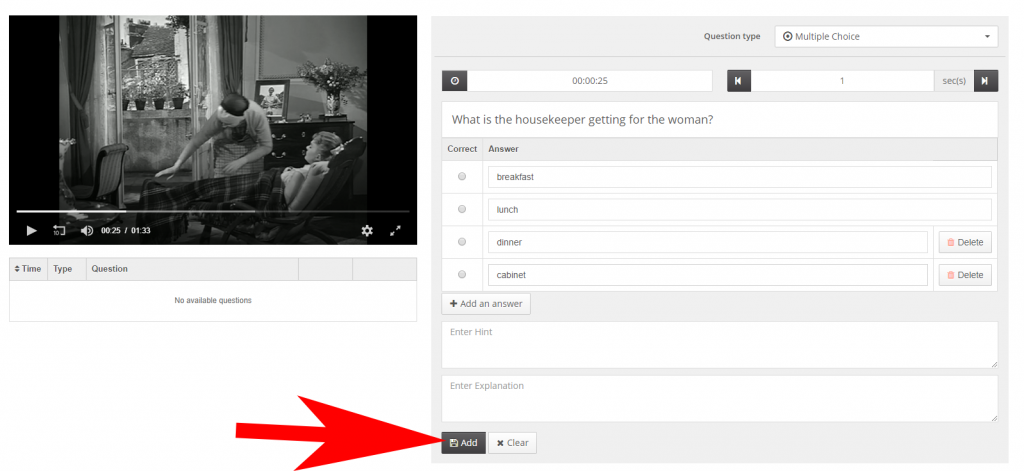 When the question is added it will appear beneath the media.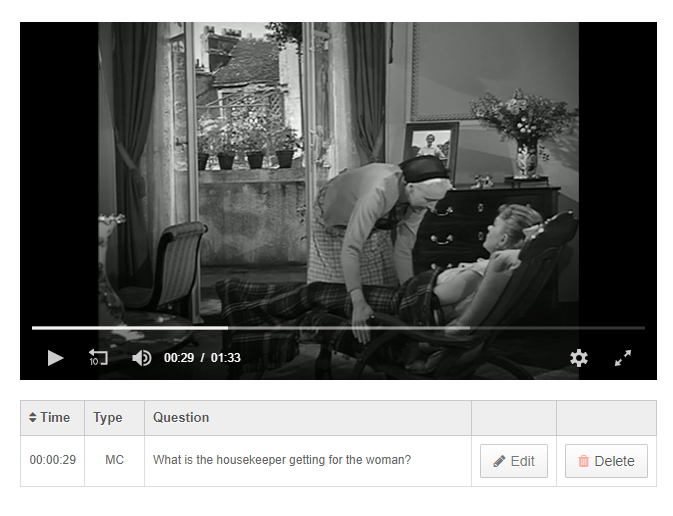 Repeat this process to create as many questions as desirable.
The quiz should now be accessible from the quiz library in ensemble. Share your quiz by clicking on the Embed or Permalink option, and follow the instructions on how to embed Ensemble media items.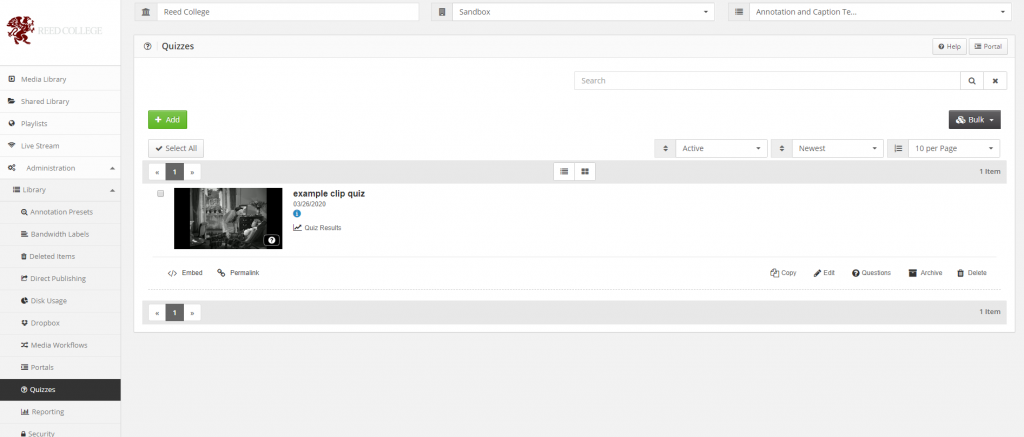 ---
For more instruction visit: https://help.ensemblevideo.com/hc/en-us/articles/360001180686-Video-Quiz
If you experience any problems, contact remote-learning@reed.edu.