All borrowed library materials for Reed students are due June 1. Please drop off materials at the library (note the drop off location!) or mail them to the library. We expect June 1 to be a busy day. Please consider returning earlier to avoid crowding on the loading dock. Questions? Write to library-circ@reed.edu.
Drop off at the library
For equipment returns, please email library-circ@reed.edu.
Books, scores, CDs and DVDs can be dropped off at the loading dock behind the library Monday – Friday, between 10am and 3pm.
The loading dock is located on the south side of the library, near Greywood. Access the loading dock via stairs from the east (closest to ETC and the smoking shelter), or via a ramp from the west (closest to the Great Lawn).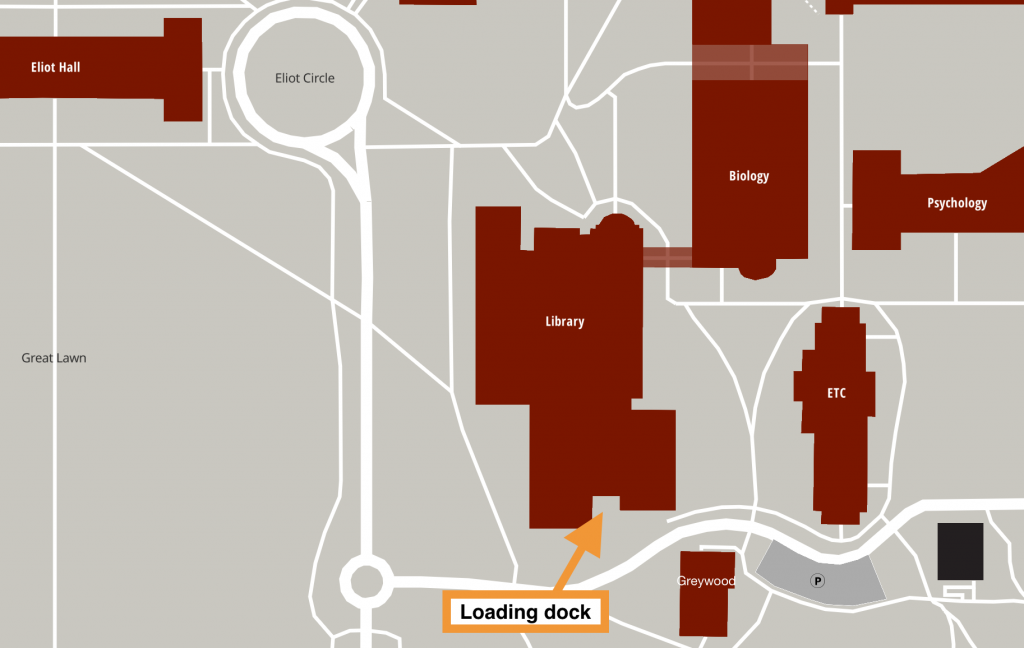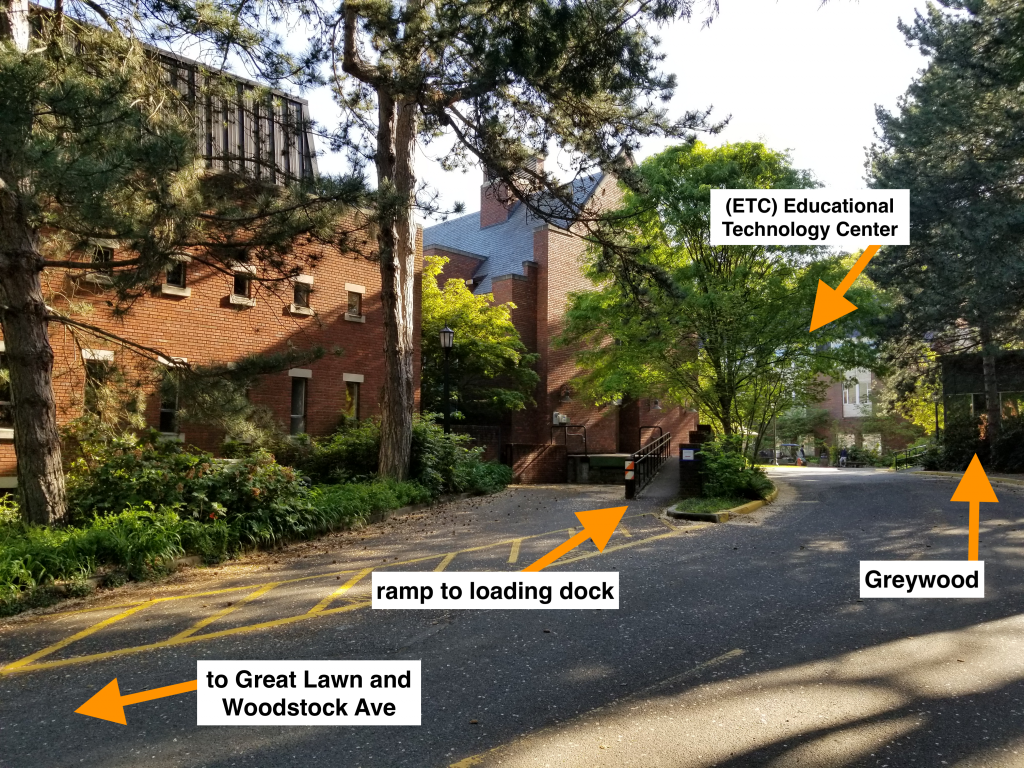 Return by mail
Books, scores, CDs and DVDs can go into envelopes and boxes without any special packaging. Please send them to:
Reed Library Circulation
3203 SE Woodstock Blvd.
Portland, OR 97202
For equipment, please package with the appropriate packing material to ensure safe shipment. Read packing guidelines for equipment. Send those packages to:
Instructional Media Center
3203 SE Woodstock Blvd.
Portland, OR 97202
For students who would like Reed Library to pay the shipping, please fill out our mail label form. You will be emailed instructions for how to return the materials via FedEx.
Returning students
If you are a returning student who would prefer to keep your materials over the summer, email library-circ@reed.edu to extend the due date with the understanding that materials will need to be returned the first week of fall semester.
Seniors
Seniors do not need to return all books before graduating but materials do need to come back by June 1.