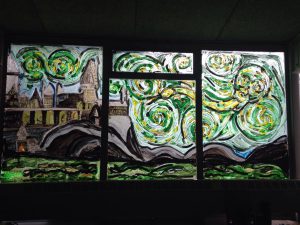 Tír na nÓg (tr. Land of the Young) is currently housed in McKinley and Griffin, two adjoining buildings in the cross-canyons area. There are two theme coordinators and two house advisors.
"One Dorm to rule them all, One Dorm to find them,
One Dorm to bring them all, and in the darkness bind them,
In the land of Tír na nÓg where the shadows lie."
One does not simply walk into Mordor, but one can walk into Tír na nÓg. However, we can't guarantee that you'll ever want to leave. Here there be dragons, science fiction, fantasy, and a friendly community of nerd folk. This residence hall is about imagining, sharing, experiencing and telling tales from the distant future and far off realms. Come share your story with us. Welcome home!