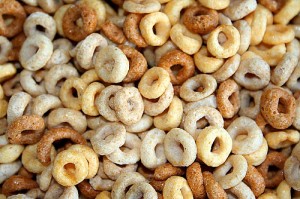 2 bowls Chex cereal from Commons
1 bowl Cheerios
As many sunflower seeds as you're willing to get at one time from the salad bar
Same for goldfish
3 tbsp-ish butter from the bagel area
1 tsp-ish of your favorite commons hot sauce
1 tbsp-ish soy sauce
Salt (please don't steal the entire shaker)
Go back to your dorm and melt the butter in the microwave. Add the salt, soy sauce, and hot sauce and mix. Dump the cereals, sunflower seeds, and goldfish into a microwave-safe bowl. Add the butter mixture and toss until covered. Microwave the whole thing for about 8 minutes total, stopping to stir every 2 minutes or so. Dump contents onto some paper towels and leave to dry for about 10 minutes. Success!