Scientific Name:

Cornus kousa
Genus:

Cornus
Family:

Cornaceae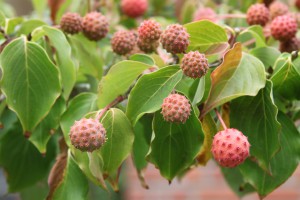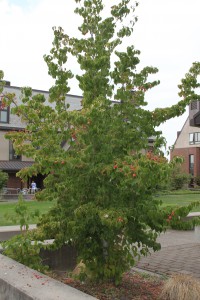 The Kousa dogwood (a native of Japan and Korea) differs from the Eastern Flowering Dogwood in its later flowers (in June) with pointed bracts that stand above the foliage, and in its rounded and showy fruit clusters. The tree is about the same size as the American species and makes a nice garden tree.
Cornus kousa var. chinensis
"Chinese Dogwood"
This variety comes from China and has larger leaves.