Meetup is one of the websites that connect you with your neighbors. I have heard many students commenting on how they think having conversation partners or communities would help with their language acquisition, but they struggle to find people they could talk to using the target languages. Meetup is great in this sense, as "meetups are neighbors getting together to learn something, do something, share something" (quote from the Meetup website).
If you are interested in finding people and groups that share the same interests, languages and ethnic identity for example, you can go to the Meetup webpage, choose your current location, and select the relevant categories.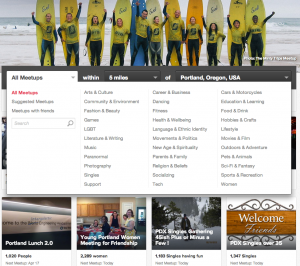 You may be surprised by how many people and groups are in your chosen category.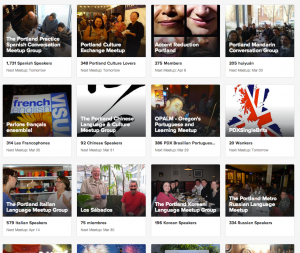 Pick the group that looks interesting to you, and you will find much more detailed information within the group, such as meeting times, attendees and comments. The great thing about these groups is that there is no pressure of going to the meetings — you may go as you wish. When life gets too busy and you don't have time for these meetings, there is no guilt in skipping. These meetings could provide a great place to meet people, talk and share about things you care about, enrich your experience, and possibly develop life-long friendships.
Have fun exploring!