The CompBio group includes students and faculty from biology, computer science, and mathematics from Reed College, a liberal arts school in Portland, Oregon.  It is led by Dr. Anna Ritz, an Assistant Professor of Biology at Reed.
Blog Contributors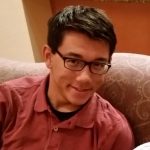 Alexander King '19
Neuroscience major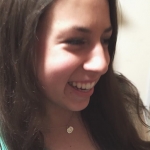 Miriam Bern '19
Biology Major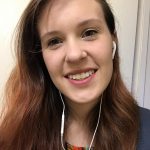 Sol Taylor-Brill '20
Biology major
Kathy Thompson '20 – Computer Science major
Usman Hafeez '21- Mathematics major
Funding Sources
The contributors of this blog are supported by different funding sources.  Refer to Dr. Ritz's website for more information.
Collaborative Research Experience for Undergraduates (CREU)
This blog grew out of a weekly journal as part of a collaborative REU  sponsored by the Computing Research Association Committee on the Status of Women in Computing Research (CRA-W), in collaboration with the iAAMCS AYUR program.  Both CREU and iAAMCS are funded by the National Science Foundation.  Alex King and Miriam Bern were supported by the CREU for their work to detect candidate genes that are associated with disrupted cell motility in schizophrenia, and are co-mentored by Dr. Derek Applewhite.
M. J. Murdock Charitable Trust College Research Program for the Natural Sciences
This project supports undergraduate summer researchers to computationally study dysregulated signaling in colorectal cancer.  The research is very interdisciplinary – students from five different majors across campus have contributed to the project so far.  Sol Taylor-Brill, Kathy Thompson, and Usman Hafeez are working on aspects of this project.
Faculty Mentors