A couple of changes to book requests and the hold shelf as we head into fall semester –
Beginning Saturday 8/21 the "Ship to" option will no longer be available.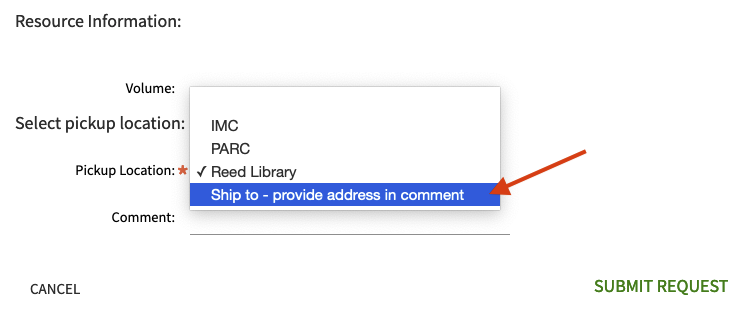 If you need books shipped to you, contact library-circ@reed.edu
The library lobby holdshelf will be discontinued on Sunday 8/29. Holds will be moved back to the holdshelf behind circulation desk. Library hold notices will reflect this change. Any books left on the lobby holdshelf will be moved to the circulation holdshelf and kept there for a week, at which time they will be checked in and reshelved.
Questions? Email holmesj@reed.edu