New exhibit now open in the library: Continued Resistance: A Legacy of Activism in the Asian American and Pacific Islander Diaspora.
The Covid-19 pandemic has seen an influx of recent racist attacks targeting Asian Americans stigmatized by misinformation and xenophobia. 2021 was marked by slogans like "We are not the virus," #StopAAPIHate, and racially motivated attacks like the Atlanta spa shootings, which galvanized protests and community vigils throughout the country. This wasn't the first time that Asians and Pacific Islanders stood up to demand justice for their communities.
From Native Hawaiian activists fighting for their sacred lands to Asian Americans coalitions organizing and demanding civil rights, the activists featured in this exhibit represent intersectional identities that showcase a legacy of continued resistance and protest for change.
With artwork featuring living and past activists such as Alok Vaid-Menon, Alice Wong, Haunani Kay-Trask and Yuri Kochiyama, Reed students can explore scholarship that showcases how the AAPI diaspora communities have come together, spoken out against injustice, and are resilient in the face of adversity.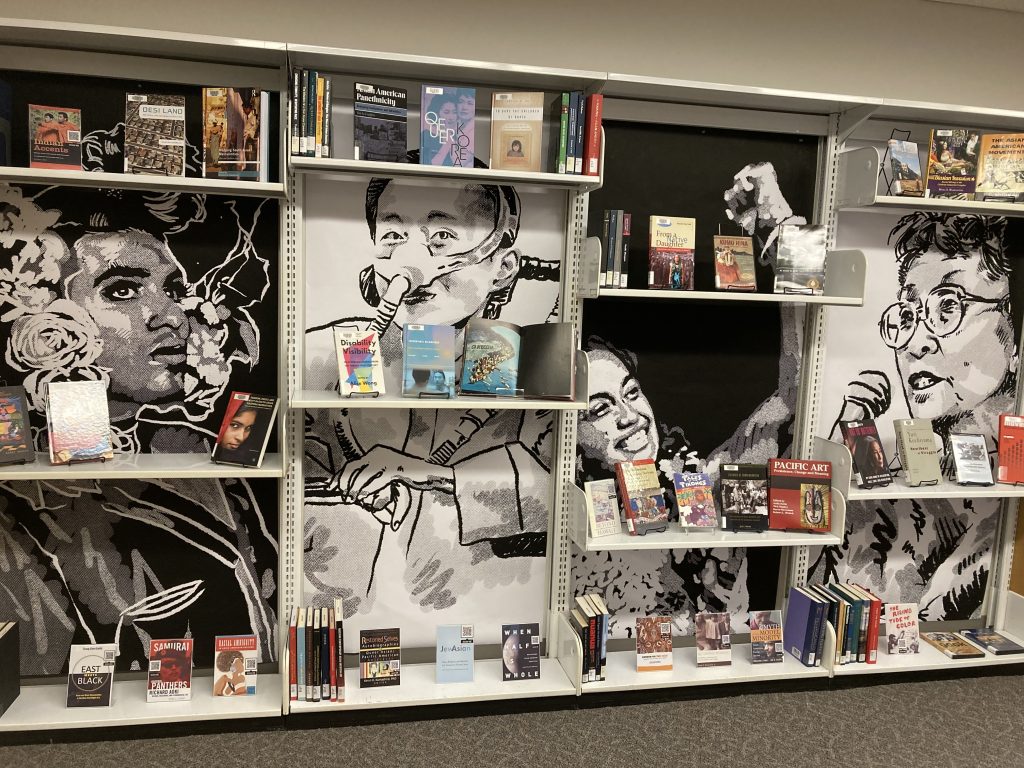 As a part of the Reed College community, we welcome you to share your stories and photos of how you work toward justice in your own communities in the community response area.
You can access the materials within this exhibit through the Library's Featured Collections. You can check out any of the materials in the display by taking the item and your library card to the front desk. You can check out ebooks by scanning the QR codes that take you to the catalog record.
Organized by Reed College librarians Ann Matsushima Chiu and Lily De La Fuente.
Artwork posters commissioned by muralist Alex Chiu.