Reed's dance culture has long been an avenue for the student body to build, strengthen, and maintain community. Before Covid, and hopefully after, Reed students organized balls (dances) on campus throughout the academic year. These balls allow the student community to connect, share information, and build relationships across grade levels.
Today, these dances choose a band, a subculture, or a special event as their theme. For example, during the Reed dance "Theme Reveal," students gather to learn what the Renn Fayre theme will be that year. Reed Special Collections and Archives has collected three photos that depict this long-standing tradition throughout the twentieth century.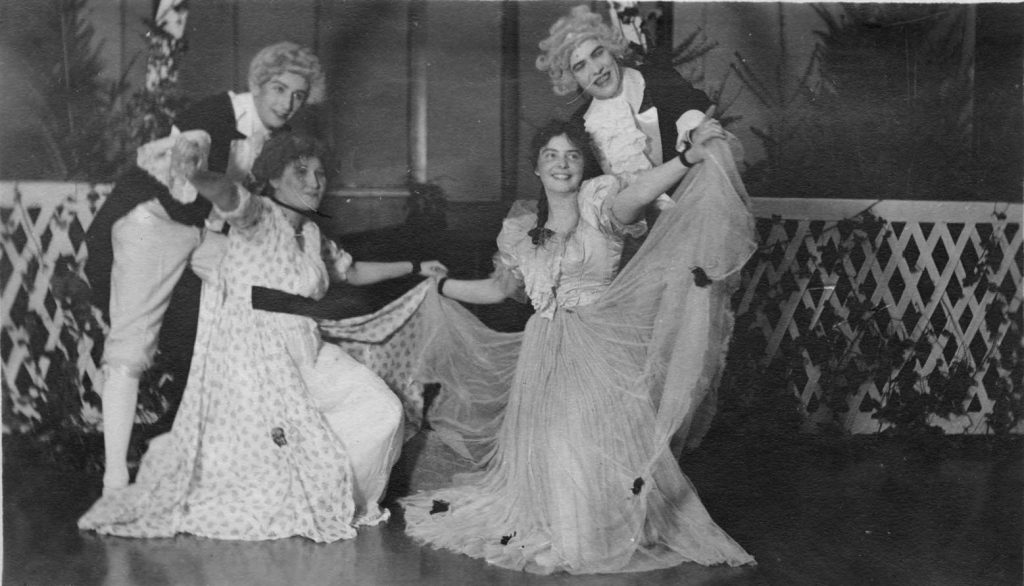 The first picture, from 1915, shows two couples dressed for a costume dance in the old Reed gymnasium. The picture was taken from the scrapbook of alumni Lindsley Ross '15 and was donated to the Reed College archive by his widow. The dance was described as a "fancy dress ball" where students dressed in formal Georgian attire.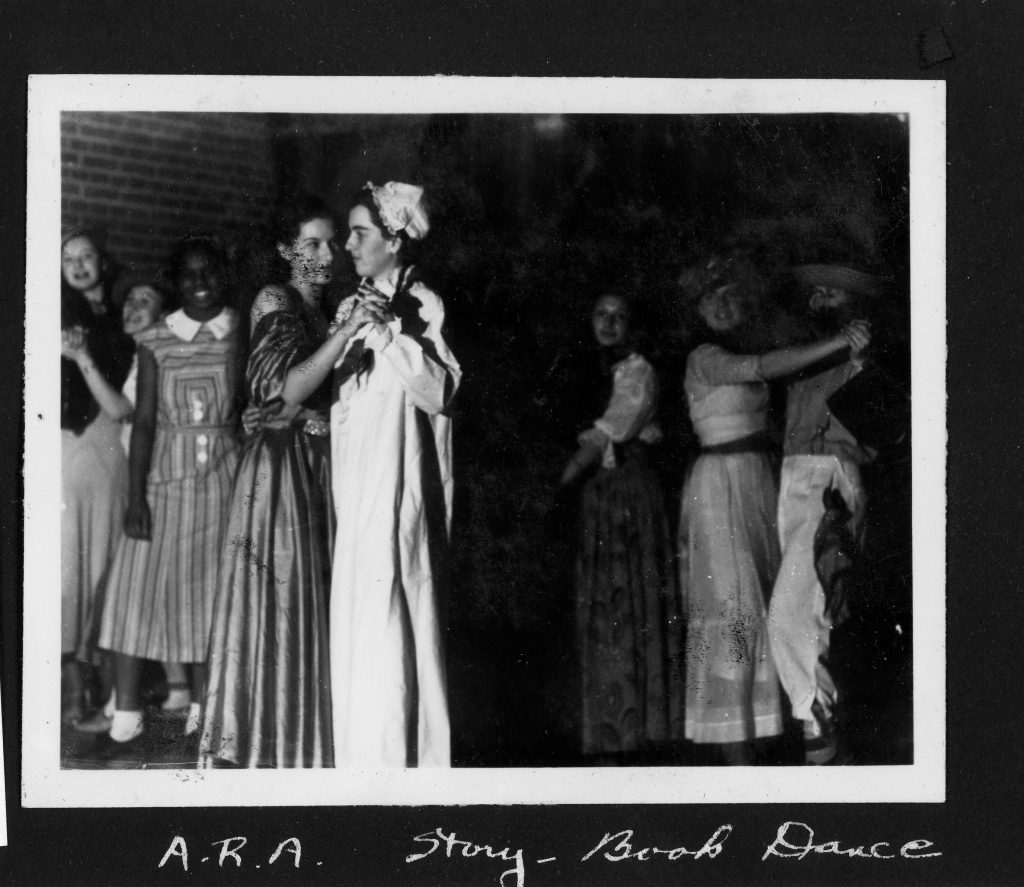 The second picture was taken in 1937 and was donated by alumni Mary Jackson Gibson '39 from a scrapbook. The photo shows the 1937 Story-Book dance. The Amanda Reed Association, a women's organization named after Amanda Reed whose estate founded the college, sponsored the event.
In the photo, female students paired off to dance with one another. In the background, other students watch on. The location of the Story-Book dance is unknown, but the dance may likely have taken place in the school gymnasium or Student Union.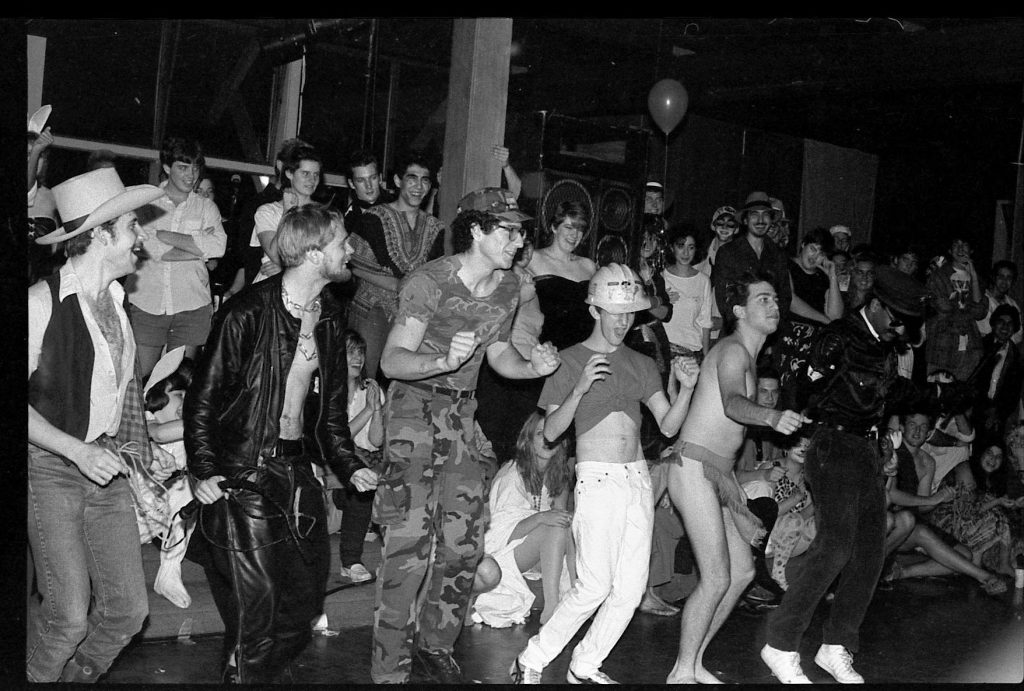 The Reed student community's long-running love of dances continued through the twentieth century. However, they became increasingly less formal as time went on. The third picture is from a donation of several photos taken by alumni Larry Clarkberg '87, who took this photograph for the Reed College Quest, Reed's student-run newspaper. The photo displays students at a Halloween party in the Student Union building on campus. The six students in the photo's foreground are dressed as members of the Village People and are most likely singing the song "YMCA."
Reed's dances build ties between different grade levels and act as a part of the foundation for Reed College's student community. If you want to learn more about Reed dance culture, please visit our digital collections or email the archives at archives@reed.edu.