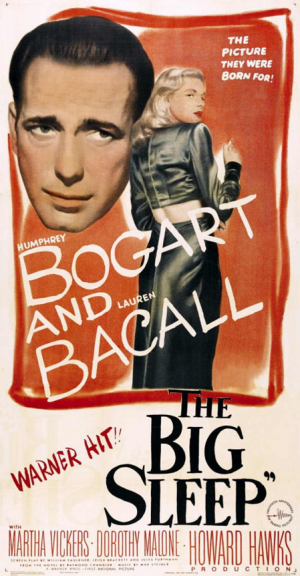 Raymond Chandler's LA: a Noir Weekend of Sights, Sounds, and Intrigue
March 7-9
Bungalows. Crime. Hollywood. Blondes. Vets. Smog. Death. We'll spend an entertaining, eclectic weekend designed to accommodate locals and visitors alike. Bring a friend along as we examine and explore the Los Angeles of the 1930s and 40s including the genre of detective fiction, film noir, architecture of the era, and criminology. Join us on this shadowy excursion led by Esoutouric, famous for "bus adventures into the secret heart of Los Angeles." The inspiration for the weekend came from Toni DeVito '77; she has enjoyed their tours in the past and can speak to their unique perspective.
Highlights include:
Custom tour of Raymond Chandler's Los Angeles
Special viewing of a classic noir film in a distinctive and appropriate setting
Visit to a crime lab where we will look at the available evidence and work to solve an actual crime.
Itinerary (Chandler's LA itinerary, pdf version)
Friday, March 7:
7 p.m.  Reception and introduction (no-host dinner), Les Noces du Figaro, 618 S Broadway Ave, Los Angeles
7:45-9:30 p.m.  Screening of The Big Sleep.  Les Noces du Figaro
Post-film discussion
Saturday, March 8:
10 a.m.  Discussion of The Big Sleep (film & book), Los Angeles Athletic Club, 431 W 7th St, Los Angeles
11:30 a.m.  Tour: Raymond Chandler's Los Angeles
5 p.m. Happy hour and discussion, Ace Hotel, 929 S Broadway, Los Angeles
Dinner on your own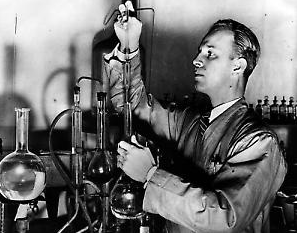 Sunday, March 9:
8:30 a.m.  Brunch (no host) and film: Double Indemnity, Les Noces du Figaro, 618 S Broadway Ave, Los Angeles
11 a.m. Departure for crime lab, Cal State Los Angeles (carpool or public transit)
12-5 p.m. Crime lab experience and discussion
Note: Locations subject to change depending on the number of registrants, both for the full program and for à la carte options.
Pricing:
$150 full program
$75 Chandler's Los Angeles Tour & Happy Hour
$75 Crime Lab & Discussion
$35 Big Sleep Film Screening & Discussion
$35 Double Indemnity Film Screening & Discussion
Optional pre- and post extensions, aka "The Full Marlowe"
Thursday, March 6:
7:30 p.m.  John Banville/Benjamin Black on Philip Marlowe, Sundance Cinemas
If you are under the impression that Raymond Chandler is dead, you are wrong. Dead wrong. Philip Marlowe copycats abound. Raymond Chandler imitators hide in every beer joint in LA. But we finally have a new Marlowe, one who is worthy of the original's creator. Our recent and best incarnation of Philip Marlowe is by none other than Dublin writer Benjamin Black, author of the Quirke series of postwar mysteries set in Dublin. The Quirke novels are wonderful, inducing withdrawal from readers when we finish that last page. Of course they're wonderful—Benjamin Black is the nom de plume for The Man Booker Prize winner John Banville, considered to be one of the best writers in Ireland. In Black's most capable hands, our newly restored Marlowe lives and breathes as if Raymond Chandler himself willed him to life. Philip Marlowe has finally met his doppelganger.
Sunday, March 9:
5 p.m.  SoCal Book Group Discussion of The Big Sleep
In loose coordination with this Chandler Noir weekend, the Los Angeles-area alumni reading group will meet at 5 p.m. on Sunday, March 9 to discuss The Big Sleep at the home of Wayne Clayton '82, in Carthay Circle (near Miracle Mile and LACMA). The group invites all participants in the Reed tour to join them to discuss Chandler's novel and then enjoy dinner and further conversation. In addition, the book group also encourages any locals who may be interested in joining them for their monthly book discussions to contact Wayne at wdclayton2@aol.com for further information.
For additional information or to register, contact alumni@reed.edu.