One of the interesting aspects of working on the site of Vigla is that it is on a live military firing range. Indiana Jones may be comfortable doing archaeology under fire, but most field schools, ours included, opt for a safer route. This means no work on site on mornings when training exercises are happening–including the first three days of this dig season.
We were able to get up to the site on Monday afternoon, after the firing was done for the day, for an introduction to the site given by co-director Dr. Brandon Olson. Brandon emphasized the importance of the site due to its brief occupation during the Hellenistic period. You can find more information on the About the Site page of this blog.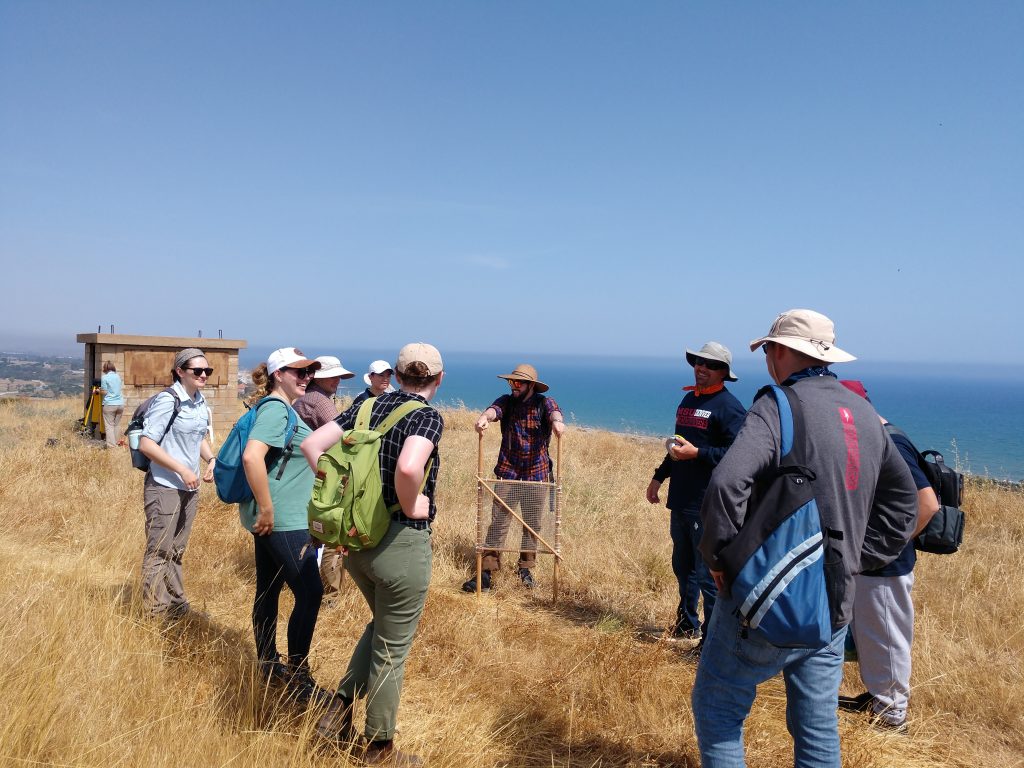 On Tuesday, Tom brought the group to Ancient Kition in the center of modern Larnaca. The site is a series of temples dating from the late bronze age into the iron age, when Larnaca was part of Eastern Mediterranean cultural networks including Mycenaean and, later, Phoenician influence.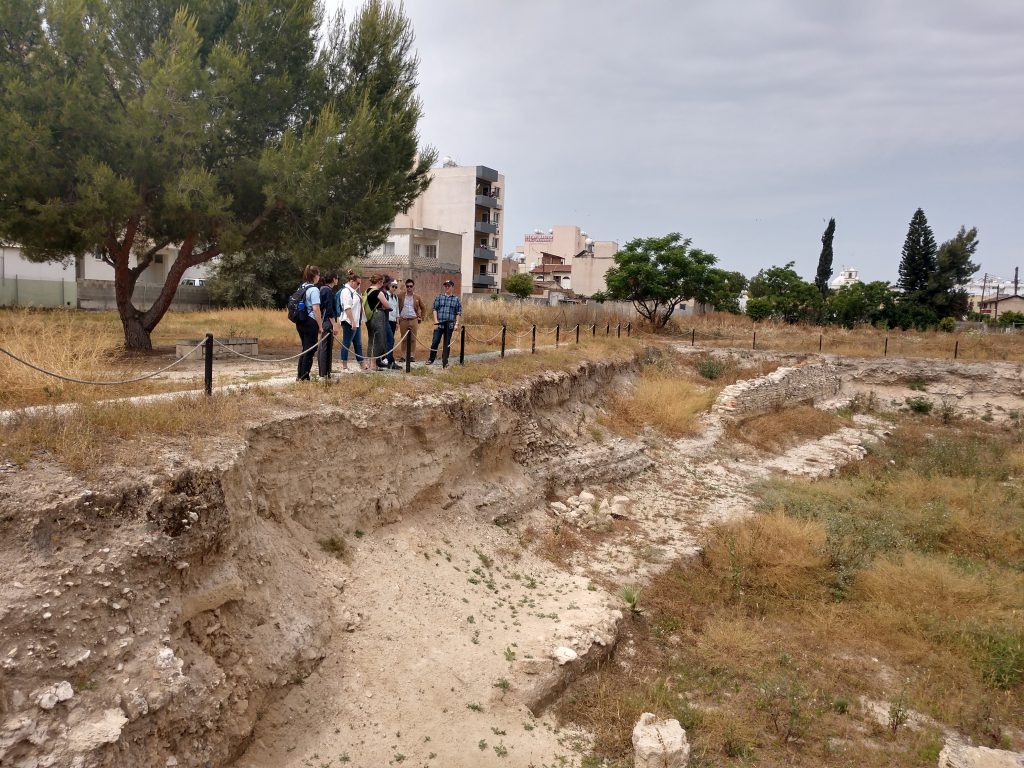 We also visited the 10th-century Byzantine church of Saint Lazarus and the late medieval Larnaca Castle, built during the Lusignanian Kingdom of Cyprus.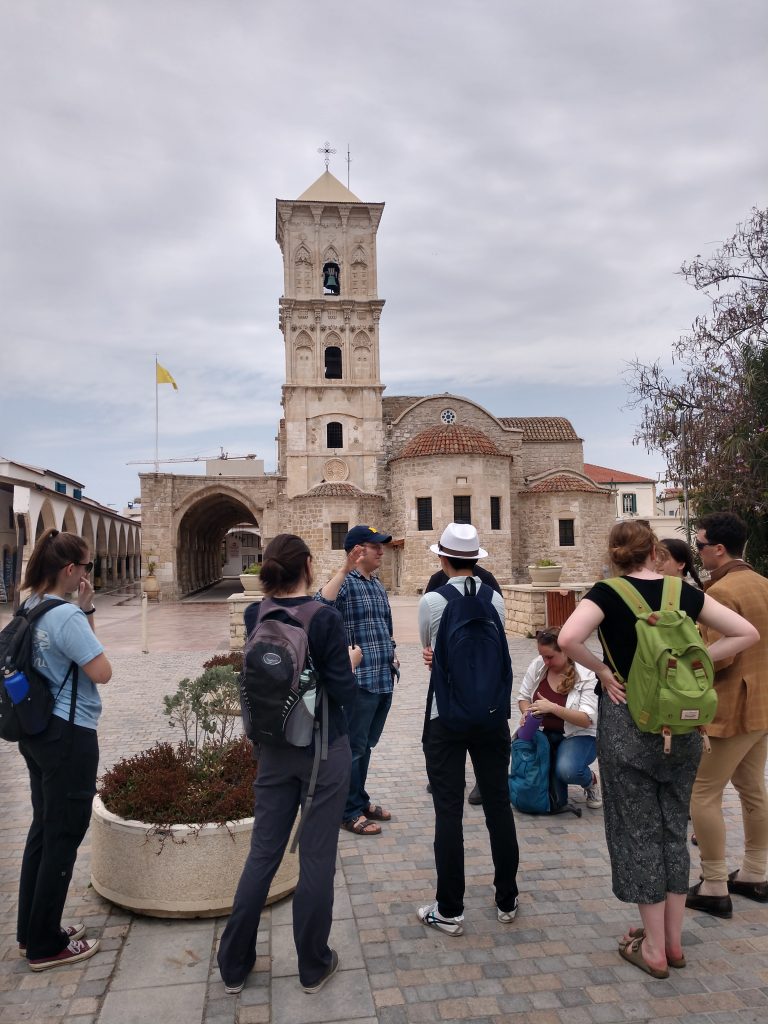 In the afternoon, we drove 10 minutes to the edge of Larnaca to visit Hala Sultan Tepe. The mosque holds the tomb of Umm Haram, a companion of the prophet Muhammad, and is an important local pilgrimage site. The mosque is located on Larnaca Salt Lake, a pleasant and verdant area frequented by migrating flamingos.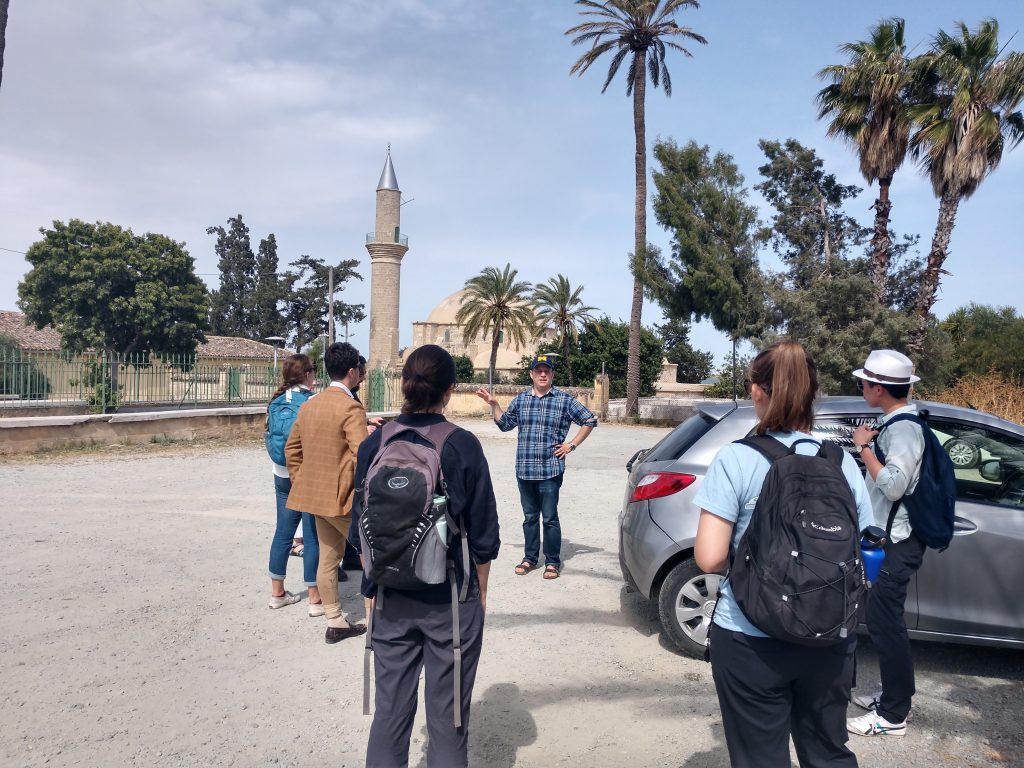 There are also many cats.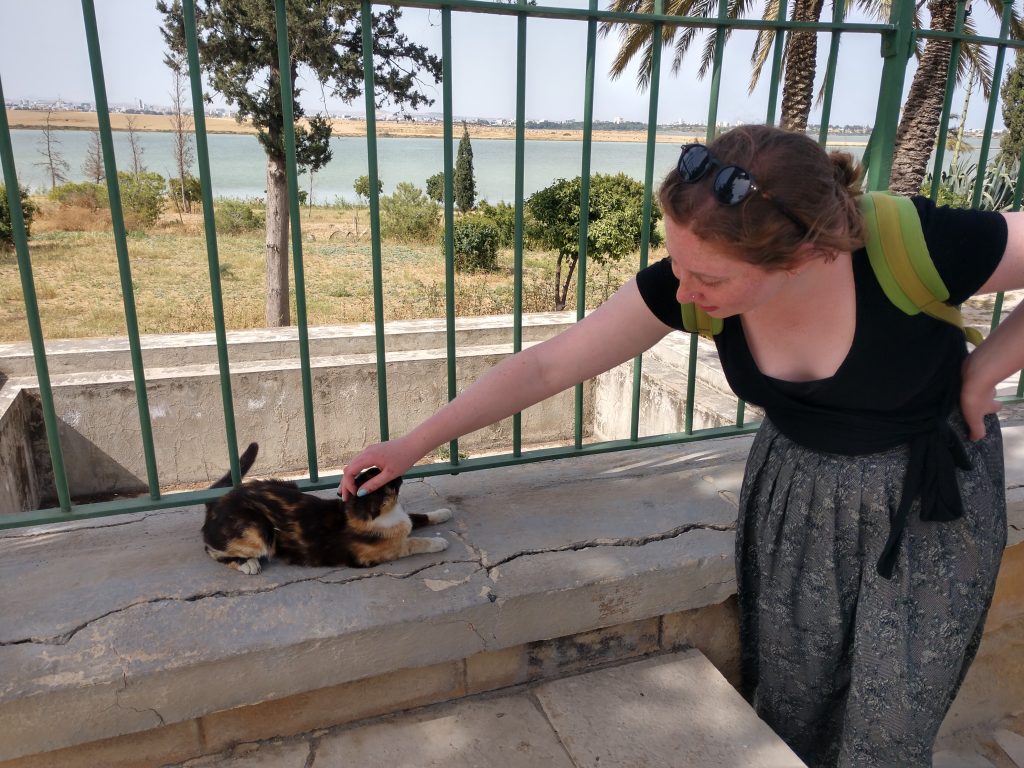 Wednesday was supposed to be a work day, but, upon arriving at the site, we we met with a locked gate and a red flag–a warning to stay away from the shooting range during a training exercise. After confirming with range control that it was in fact a firing day, we improvised. We headed to Terra Ombra, the local archaeological museum's storage and work facility, to see the pottery found at the site during past seasons. Brandon, a ceramics specialist, provided an introduction to working with pottery and explained the varieties of pottery that students are likely to encounter this season.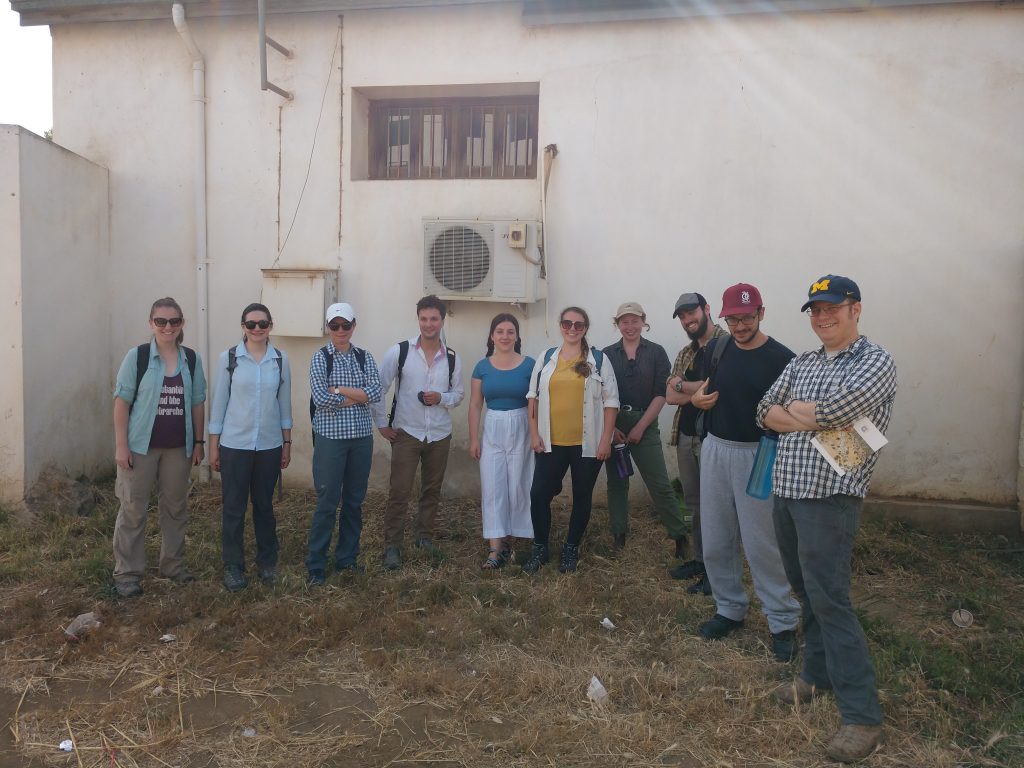 Afterward, we headed to Choirokoitia, a pre-pottery neolithic village site near Larnaca. The 7000-year-old walled village includes many round houses, perched on a hillside above a low-flowing river.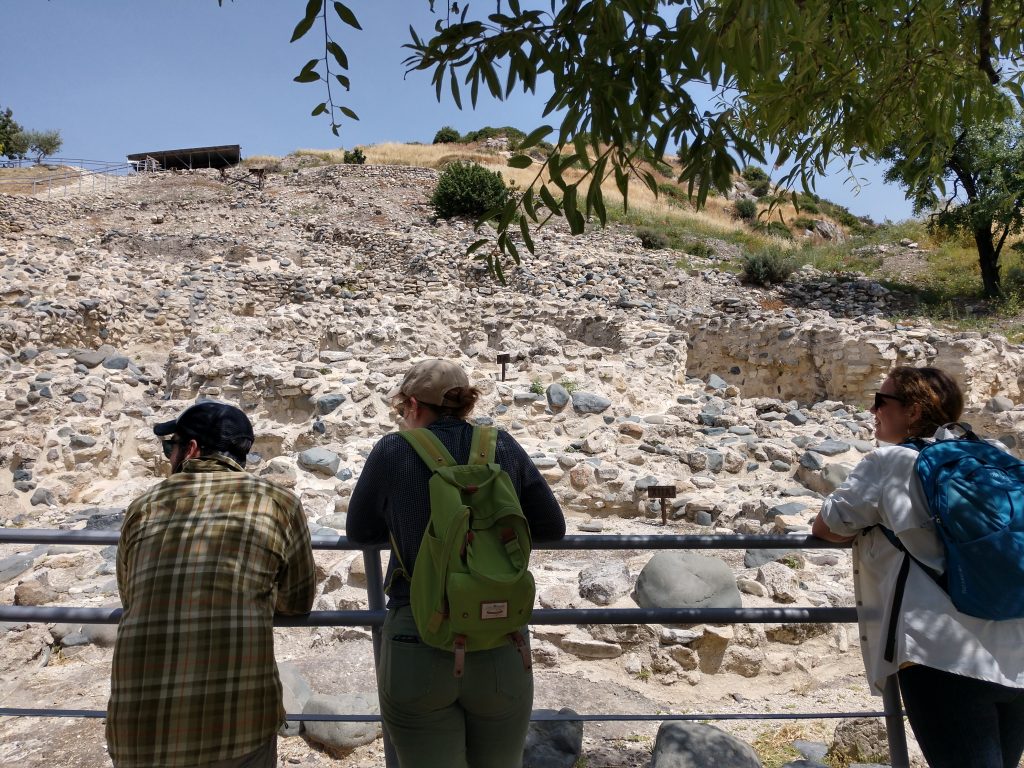 Although no one in the group specializes in the neolithic, we all enjoyed exploring the reconstructed houses and settlement wall.