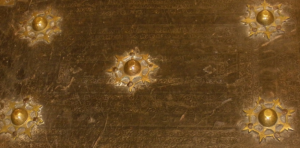 Announcing the REED COLLEGE BOOK COLLECTING CONTEST!
$1000 – top prize
$500 – second prize
$250 — third prize
Reception in April with refreshments for winners and participants!
Exhibition of winners' books.
Open to all full-time Reed students.
Winner may participate in The National Collegiate Book Collecting Contest.
**DEADLINE**: March 21, 2017, 5pm.
Download the Book Collecting Contest Application
Unleash your bibliophilic passions, write an essay about your favorite books, enter this contest not only for the pleasure of working with your own collection and the serious monetary awards for the three prizes but an opportunity to enter the National Collegiate Book Collecting Contest held annually at the Library of Congress.
Details at: http://www.himesduniway.org/
Co-sponsored by Reed College and the Himes & Duniway Society, a Portland book collecting group.
For on-campus questions contact Gay Walker, Special Collections Librarian, L014, at 7782 or walkerg@reed.edu.
To Apply
Download the Book Collecting Contest Application
The Application Form on this page or by emailing Gay Walker at walkerg@reed.edu. Please submit your application by one of the following methods:
Email: Submit your application package to: walkerg@reed.edu with the subject line Entry: Book Collecting Contest 2015, or
In Person: Print and fill out the Book Collecting Contest pdf form and bring it with your application package to L014, special collections & archives, Gay Walker.