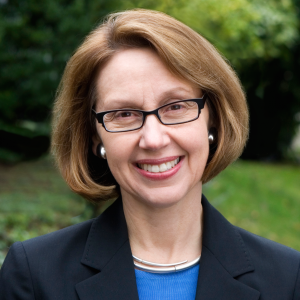 After the Reed gathering at Portland's Pride Parade on Reunions Sunday, return to campus from 3:30 p.m. to 5 p.m. for a very special panel presentation on LGBTQ issues in law with guest moderator Oregon Attorney General Ellen Rosenblum. Panelists include Misha Isaak '04, Mark Johnson Roberts '82, and William Hohengarten '84. Free and open to the public in Vollum lecture hall.
These distinguished legal advocates have been instrumental for personal rights in Oregon and across the U.S., including the 2014 overturn of Oregon's same sex marriage ban, advising LGBTQ clients on the shifting legal landscape, and the landmark 2003 decision by the U.S. Supreme Court in Lawrence v. Texas (finding anti-sodomy criminal laws unconstitutional). This will be a fascinating conversation on where the law is today and how we got here.  And, "where we are today" may include a new landmark legal decision, as the Supreme Court is expected to issue its ruling in June on the pending consolidated cases challenging states' same sex marriage bans.
Panelist Bios
A former federal prosecutor and state trial and appellate judge, Ellen Rosenblum was elected to a four-year term as Oregon's 17th Attorney General in November, 2012. She is the first woman to serve as Oregon Attorney General. Ellen's priorities as Attorney General include advocating for and protecting Oregon's most vulnerable, including especially its families and children, its seniors, Oregonians whose first language is not English, and students who have incurred significant education-related debt. She is committed to assisting district attorneys and local law enforcement in prosecuting complex crimes and has made internet and other crimes against children her highest priority. Ellen has been active in local and national organizations of lawyers, judges and attorneys general. She currently serves on the Executive Committees of the National Association of Attorneys General and the Conference of Western Attorneys General. She has served as Secretary of the American Bar Association and currently co-chairs the ABA's Section of State & Local Government Law's committee devoted exclusively to state attorney general issues.
Misha Isaak '04 is Deputy General Counsel to Oregon Governor Kate Brown. After graduating from the University of Pennsylvania Law School, Misha clerked for judges of the federal district court in New Jersey and Ninth Circuit Court of Appeals. He then worked as a litigation attorney at the law firm Perkins Coie. While there, he was one of the lead attorneys in a challenge to Oregon's ban on marriage for same-sex couples. He argued the successful motion for summary judgment in that case, and litigated a motion to stay all the way to the U.S. Supreme Court — making Oregon the first state for which the Supreme Court permitted a federal court's marriage-ban invalidation to take effect. Before becoming a lawyer, Misha worked for Congresswoman Darlene Hooley and Attorney General Hardy Myers. He lives in Northeast Portland with his husband David and dog Clancy.
Mark Johnson Roberts '82 holds a bachelor's degree from Reed College, a J.D. from the Boalt Hall School of Law, and an L.L.M. in International Law from the Willamette University College of Law. He practices family law at the Portland law firm of Gevurtz Menashe. Mark is Oregon's elected State Delegate to the American Bar Association and sits on the Board of Directors for the ABA's Rule of Law Initiative. He is past president of the Oregon State Bar, past president of the National LGBT Bar Association, and past chair of Oregon's State Professional Responsibility Board. Mr. Johnson Roberts is a Fellow of the American Academy of Matrimonial Lawyers. He is currently chairing a Bar committee that is reviewing the structure and functioning of Oregon's system for lawyer discipline. Mark was recently given the Multnomah Bar Association's Professionalism Award in recognition of his many years of service to the bench and bar.
Bill Hohengarten '84 is a former partner at Jenner & Block in Washington, D.C., where he focused on Supreme Court and appellate litigation. While practicing law, Bill worked on several lesbian and gay rights cases, including the successful effort to strike down anti-gay sodomy laws in Lawrence v. Texas. Bill majored in History at Reed, earned a Ph.D. in Philosophy at Northwestern, and studied law at Yale. He also served as a law clerk to Supreme Court Justice David H. Souter in 1996-97. Bill retired in 2011, and now lives on the edge of the wilderness in northern Minnesota with his husband David and their dog Piwi.
More information about this panel is available here.