The Russian Language Mentor has a great collection of resources spanning 14 categories:
Developing Language Proficiency Reading
Developing Language Proficiency Listening
Developing Russian Cultural Literacy (in English)
Cultural Literacy Interactive Research Index
Grammar Review and Mailbadg
Crossword Challenge: Building Vocabulary
Fundamentals of Case Grammar
Internet Resources (Link to SEELRC Webliographies)
Developing Scientific and Technical Literacy
Intermediate Russian Grammar Exercises
Country Study eProtfolio
The Irregardless Gallery at the Boris and Gleb Tea Room
Virtual Slavic Club
Reading Listening Library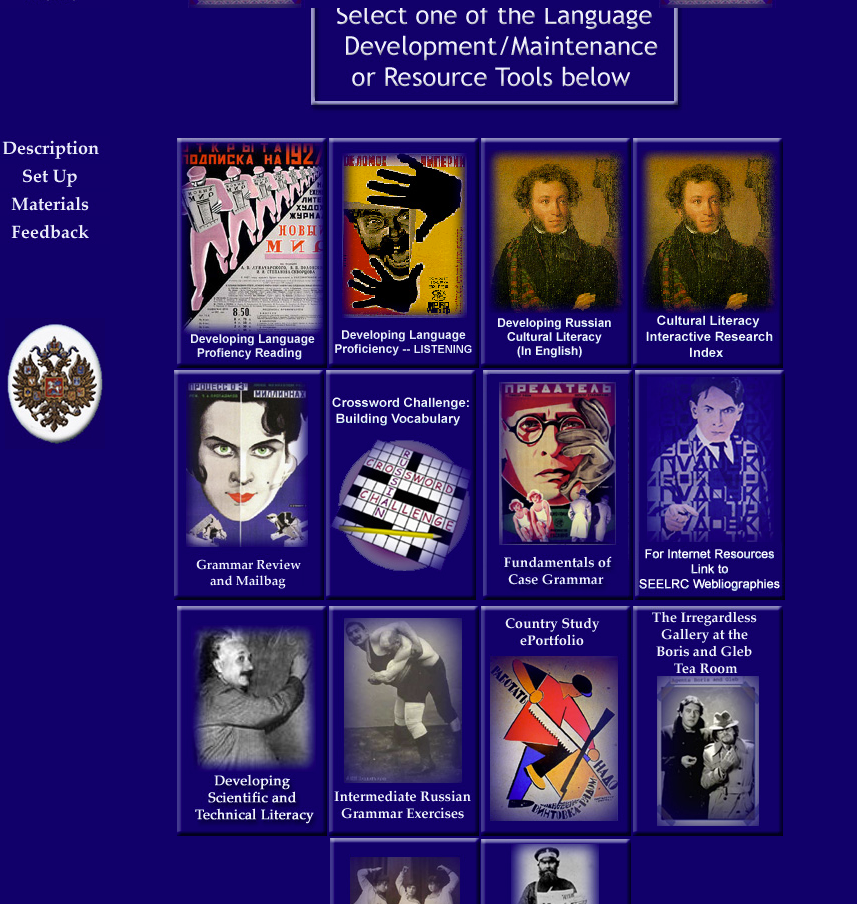 Under each category, there are different topics. When you chose a category, you will see a description of the category. For more material, you can follow the navigation panel on the left to go through each step, or you can jump directly to "materials". (See an example below.)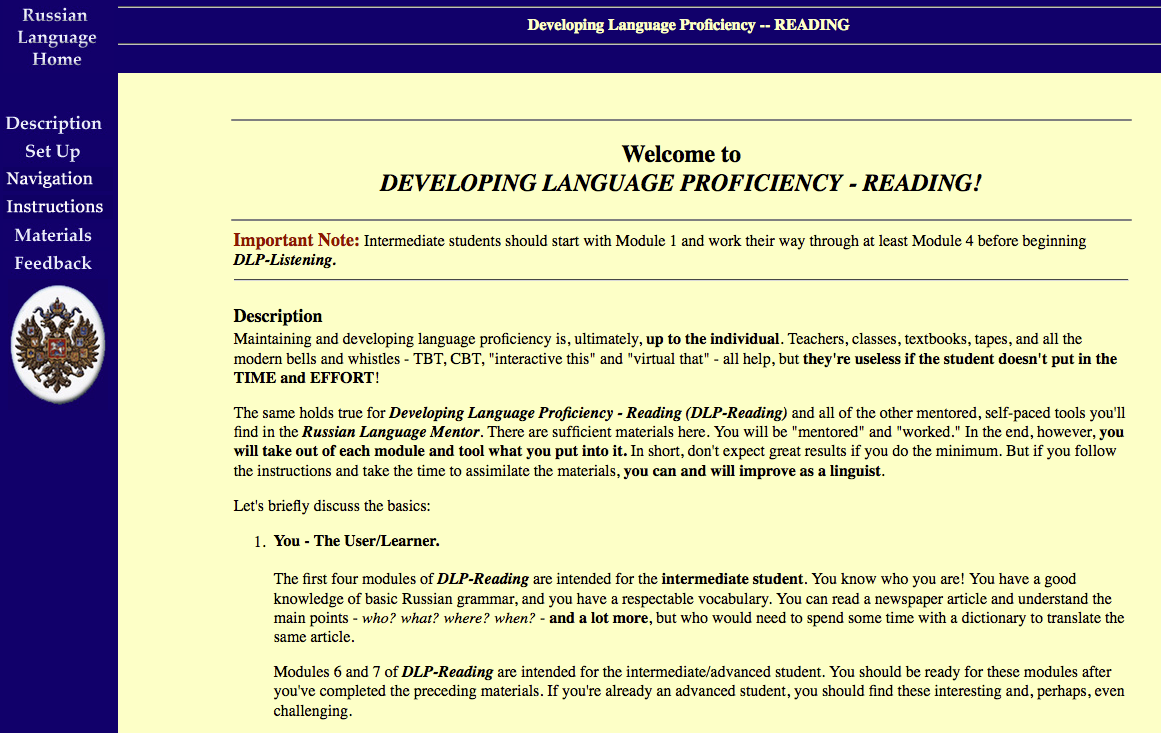 When you are on the materials page, you will see seven modules; each one contains 25 reading exercises. You can navigate through the exercises one by one or skip to the one you want by clicking on the number.  In each exercise, after you answer the question, the "mentor" will tell you if you are right or wrong, and it will give you more detailed knowledge to help you understand your mistakes, if any.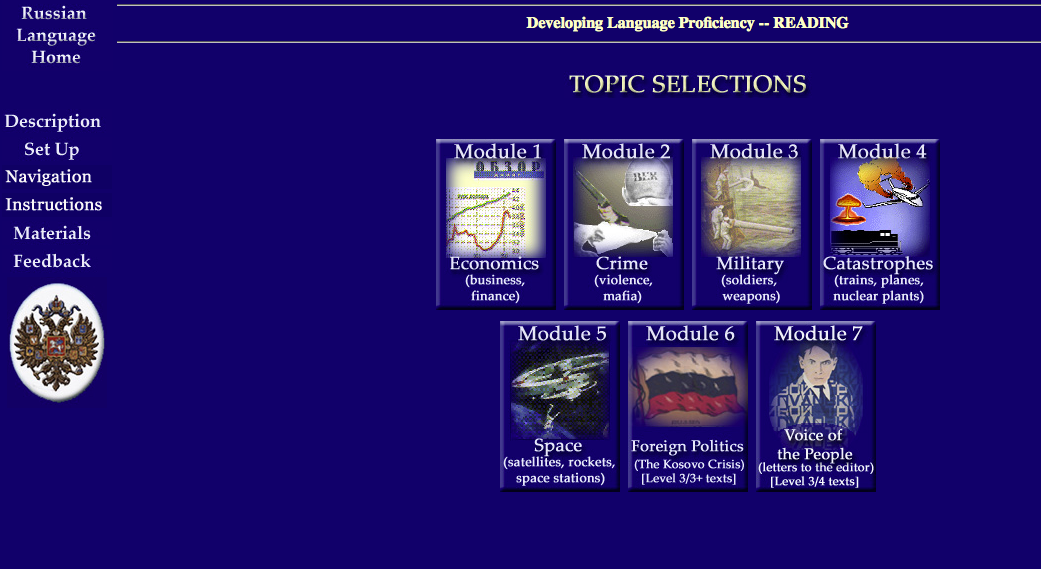 Each category has a slightly different layout and has some unique characteristics. For example, the Crossword Challenge is a fun way to help build vocabulary. There are different types of puzzles for you to choose from.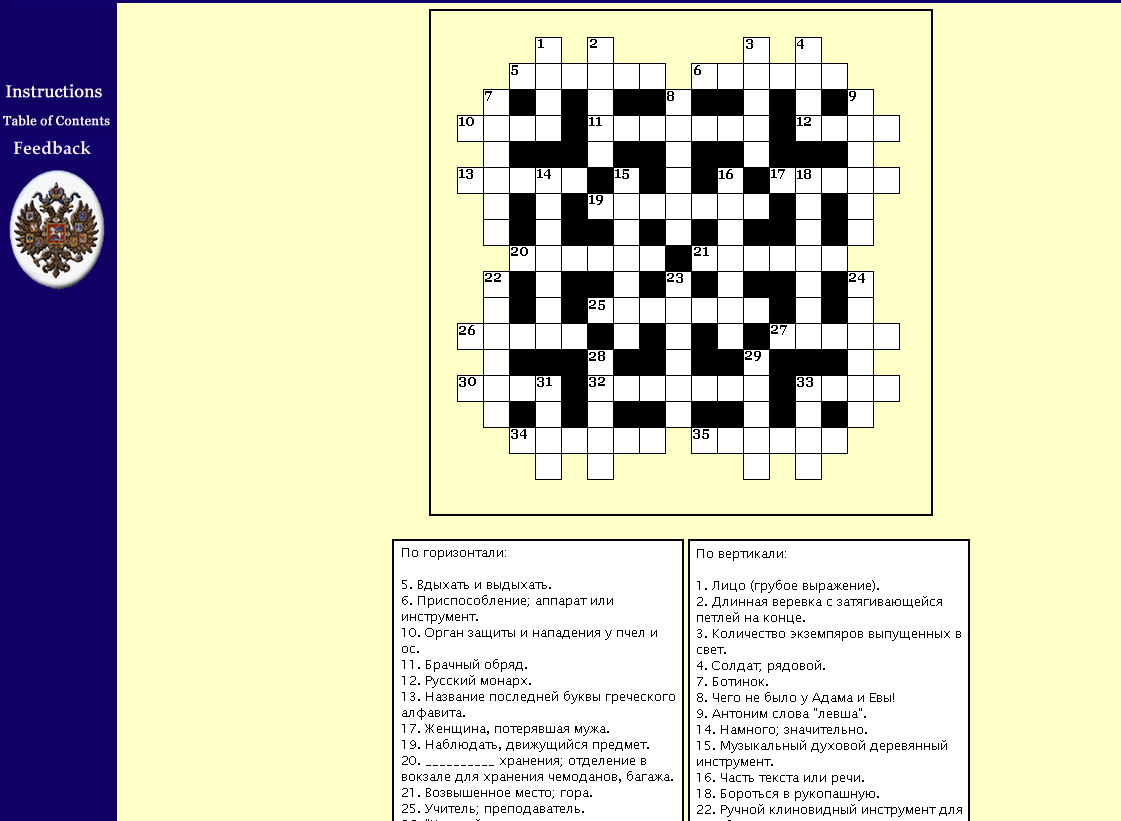 Russian Language Mentor is great for self-paced learning and it could serve as supplemental materials for the Russian classes. It is one of the best interactive learning tools I have found in my recent searches, and it is absolutely free.