A busy weekend: on Saturday many of us went up Etna with our local geologist Alessandro to illuminate the craters, lavatubes, rifts and other varied volcanic phenomena. We reached the snow, and even briefly had some hail and snow fall on us: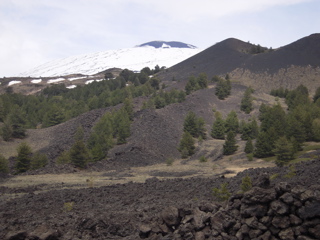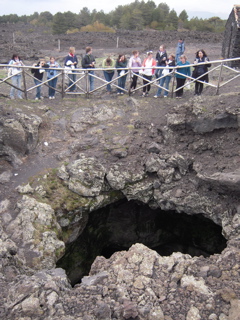 There was plenty of ash.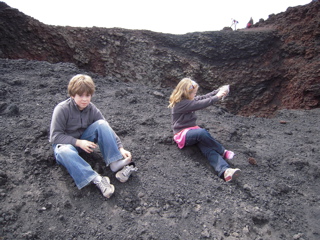 On Sunday, as part of Catania's "Week of Culture," the Rotonda baths were opened after their fine renovation. The octagonal section of the baths was later made into a church, though the claim inscribed in the Middle Ages that this happened in 44 CE is false. The baths, though the earliest of those that have left traces in Catania probably date from the second century. The dome survived the various earthquakes and eruptions of the intervening 1300 years intact.