On Sunday those who wanted to took a trip to Catania's Serie
A team. Their opponents were Cagliari, Sardinia, who lay 3 points behind them
in the table. Catania had started well, but had recently begun its familiar
slide towards the relegation zone… a victory, as the program noted, was "a
must." Cagliari featured the oddly named Acquafresca, who is a rising star and plays for the U-21 national team. Kick off: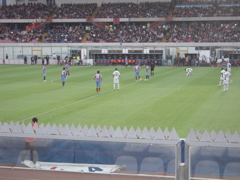 Five minutes in 0-1 to Cagliari…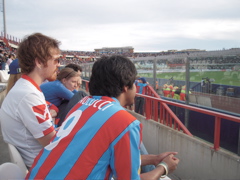 But Catania equalized through its popular offensive
midfielder, Mascara, not far from the half: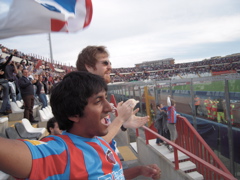 And just before the end, Sabato scored from a free kick
resulting from a lot of pressure up front!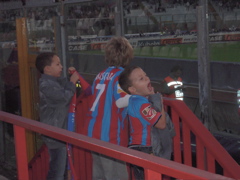 2-1 Catania. And even better, with Palermo losing, they
leapfrogged their dreaded enemies in the table. And Acquafresca certainly
lacked frizzante…