On Friday, as part of a larger examination of the politics
of theater in both Athens and Syracuse, we visited the impressive theater in
Syracuse. Most of the visible remains date from the renovations of Hieron II in
the third century BCE: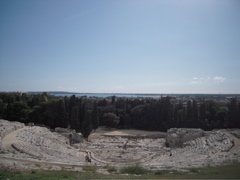 Inscriptions naming wedges as belonging to Hieron's family
can still be seen: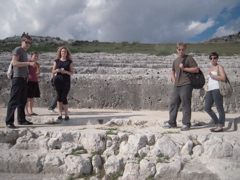 This one names the wedge as "[The section] of Queen
Philistis".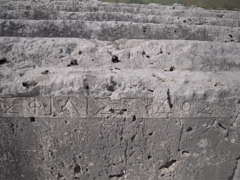 Earlier incarnations of the theater date back to the first Hieron, and hosted among other things a performance of Aeschylus' Persians. The cavea echoed once again to the sound of Xerxes rending his robes and his chorus commiserating: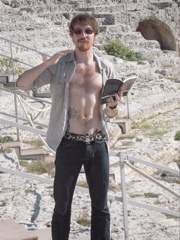 In addition there is a very interesting quarry, with some
very fine oranges, the huge altar of Hieron II, and the Roman amphitheater, and
we also made a quick stop into the papyrus museum.